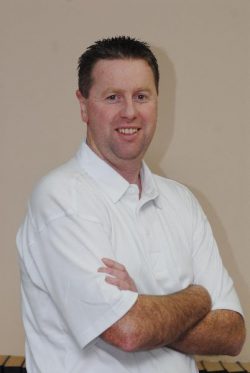 Local Cricket, by Jim Timberlake
Geelong Cricket Club is one step closer to a return to finals action following a clinical victory over Essendon last weekend.
Losing the toss and being asked to bat, the Cats started poorly, falling to 3/41, before Mitch Reid (72), continuing his good run of form, steadied the ship.
Two quick wickets left the side exposed at 5/124, however, Brenton McDonald (54), Dom McGlinchey (26) and Brody Couch (44*) all made valuable contributions to see the side reach 293.
On day two, despite an early wicket to McGlinchey (3/56), Essendon was looking good when they reached 3/164. But again it was McDonald (4/54) who stood tall, cutting a swathe through the Bombers' lower order to dismiss the hosts for just 249.
With two games remaining in the regular season, Geelong hosts St Kilda over the next two Saturdays, and a win would almost guarantee the Cats a spot in the finals.
Geelong Cricket Association also has two games remaining, and in division one the jockeying for positions inside the top four continues with a number of games last round seeing the musical chairs remain unfilled.
North Geelong reclaimed top spot following East Belmont's unsuccessful run chase of Grovedale's 220, although its job wasn't made any easier after arriving to find a wet pitch courtesy of a mysterious sprinkler malfunction the preceding Thursday night.
The Lions did well to fight it out and make 191 and, despite dropping a place on the ladder, will lose no confidence in the fact they can compete with anyone at the business end.
Lara comfortably accounted for Leopold to retain fourth spot, while Geelong City remains nipping at Lara's heels with a win over St Josephs at College Oval.
Most games this coming round pit the top few teams against the bottom few, although Newtown & Chilwell, which is still an outside chance of making the top four, will have destiny in its own hands when hosting North Geelong. The Two Blues have been in pretty good touch and will not fear the ladder leadersat all.
Selections: Murgheboluc v GROVEDALE, EAST BELMONT v St Josephs, South Barwon v LARA, Leopold v GEELONG CITY, NEWTOWN & CHILWELL v North Geelong.
In division two, Torquay remains in fourth spot on the ladder although its loss to Bell Park last round left the door open slightly for Highton to force its way back in.
The Tigers do have the advantage of what looks to be a better draw on paper, with games scheduled against St Peters and Manifold Heights, while the Heat will need to thrash Newcomb & District this game before facing in-form Bell Post Hill in the final round of the season.
Torquay would remain the bookies favourite to take the last finals spot but, as we see every year around this time, a sneaky outright can change the course of a season in the blink of an eye.
Selections: TORQUAY v St Peters, BELL PARK v Bell Post Hill, HIGHTON v Newcomb & District, MARSHALL v Manifold Heights
And in division three, Thomson roared back to the top of the ladder with an amazing victory over Modewarre last week.
Defending a paltry 106, the Tigers looked gone for all money when Modewarre reached 3/52 and then not long after 4/68. But when Jake Ibbs was dismissed the rest of the line-up completely choked to be all out for an extremely disappointing 86.
At the other end of the top four, Alexander Thomson annihilated Corio to claim outright points and move four points clear of fifth placed St Albans Breakwater.
The Super Saints have been in reasonable form of late but face Thomson this round in a game they will simply have to win or its season over.
Selections: Waurn Ponds Deakin v ALEXANDER THOMSON, GUILD SAINTS v Corio, THOMSON v St Albans Breakwater, Modewarre v GEELONG WEST.