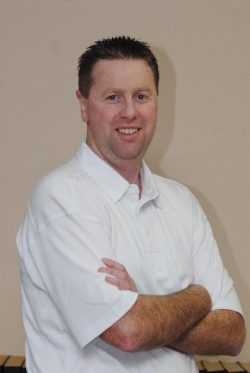 Local Cricket, by Jim Timberlake
Geelong Cricket Club enters the second half of the Victorian Premier Cricket season very well placed to make a genuine push for finals, an achievement that looked impossible after the Cats lost the first three games of the season back in October.
The Cats sit in seventh spot on the ladder following a nail biting 6-run win over the Monash Tigers before the break, a crucial win in setting up their run home. With 12 rounds of a 17-round season already completed, the sides destiny is in their own hands.
They will be looking to extend their winning run tomorrow when they begin a two-dayer against Camberwell Magpies to be played over the next two Saturdays. Camberwell have been one of the stronger sides in recent years, but are languishing in fourteenth place currently, meaning the cats can kill the hopes of one of their main dangers for a finals spot with a solid performance here.
Geelong Cricket Association also resumes with a round of one-day games, and with just five games remaining in division one, a cliff-hanger end of to the season ensues.
North Geelong showed why they are the team to beat, comfortably disposing of East Belmont last round, the Magpies sitting undefeated on 42 points.
However, the next four sides on the ladder all have 30 points, meaning every game from here on in will be critical, as there are only four finalists this season.
Grovedale have worked their way up to second spot, and they take on Lara who are fifth, but only percentage separates them.
The Tigers appear to have a more star studded line up, but the form of Andy Hughes has been the catalyst for Lara to become a genuine threat, as his team mates feed off his good form and find some of their own.
Lara are always hard to beat at home, and will take some beating, but Grovedale haven't won the last two premierships for nothing, and deserve to start narrow favourites.
SELECTIONS: Murgheboluc v ST JOSEPHS, South Barwon v EAST BELMONT, Newtown & Chilwell v GEELONG CITY, NORTH GEELONG v Leopold, Lara v GROVEDALE.
In division two, while Bell Park have stolen all the headlines for the past year and a half, Bell Post Hill have quietly gone about their business this season, and have managed to work their way up to first position at the break.
It is the fight for the fourth finals spot that look most intriguing though, as Torquay and Highton both sit 6 points outside with 24 apiece. Interestingly, they play each other tomorrow in a game that could almost be a considered an early elimination final, as the loser will struggle to get back in touch.
Torquay have really troubled some quality teams so far, but Highton appear to be the most likely to make a run into March, and should win here.
SELECTIONS: Manifold Heights v ST PETERS, Marshall v BELL PARK, Newcomb & District v BELL POST HILL, HIGHTON v Torquay.
And in division three, Alexander Thomson look like the only team that might be able to push on of the top four out, but if they can't lift a level or two and defeat Geelong West tomorrow, this years finalists might already be set.
The Vikings showed they are capable of anything last season, making a sensational late run to come from the clouds and nab a finals berth at the very last minute. But they look thinner this campaign, and a dramatic form reversal would be needed for history to repeat itself.
SELECTIONS: GEELONG WEST v Alexander Thomson, MODEWARRE v Guild Saints, ST ALBANS BREAKWATER v Corio, THOMSON v Waurn Ponds – Deakin.