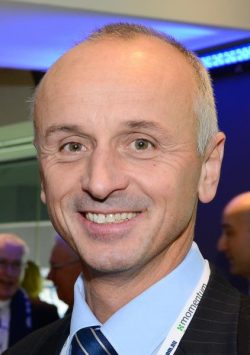 By Luke Voogt
Geelong councillors should defy Andrews Government "gagging" and call for the removal of their state-appointed monitors, a former mayor has urged.
Stretch Kontelj was "appalled" to learn of the ratepayer-funded monitors when he returned to Geelong over Christmas.
"If I was on council there would be hell to pay," he wrote to the Indy before flying back to work in the UK.
"This is intolerable and a sign of a Kremlin-style State Government intent on instilling fear and gagging the City of Greater Geelong."
In September 2017 then Local Government Minister Natalie Hutchins announced that monitors Jude Munro and Peter Dorling would "guide" Geelong's new democratically elected council.
Dr Kontelj, a lawyer and former Liberal candidate, said the Labor government was trying to prevent councillors causing trouble ahead of November's state election.
"In my opinion, the real political reason for appointing the monitors is to control the Geelong council."
The monitors would "covertly report back" to the government on council activities, Dr Kontelj said.
He believed their purpose was to "keep the councillors in a state of fear for their positions lest they speak out against the State Government, particularly in an election year".
Dr Kontelj questioned what the "so-called" monitors were monitoring given that none of the returned members of the council sacked in 2016 were "found to have committed any wrongdoing".
"The mayor and the democratically elected councillors must, on behalf of the citizens of greater Geelong, stand up to the State Government," he said.
"They need to fight back. I know they are concerned that the State Government will come in again and sack them.
"Council should send a message to dictatorial State Government … that the City of Greater Geelong won't be intimidated or lectured to and most certainly won't be gagged."
Dr Kontelj said councillors were also frustrated with a new media policy initiated before their return.
"What is the point of elected councillors if they can't speak to the media on issues of concern and importance of constitutes."
Ms Hutchins' successor, Marlene Kairouz, said the monitors would remain until 2020.
"Monitors will continue to help restore the services and good governance the people of Geelong deserve," she said.
Coalition MPs and former mayor Daryn Lyons have also taken aim at the appointments.