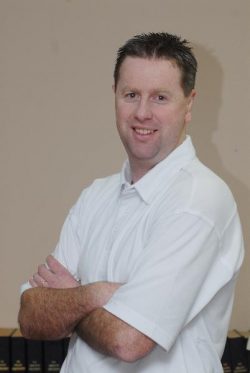 Local Cricket, by Jim Timberlake
Geelong Cricket Club has continued its amazing run of form, winning both of their T20 games last weekend, and in the process, consolidating their spot in the top eight.
On Saturday, the side travelled to Toorak Park to take on Prahran without in-form captain Eamonn Vines, who was rewarded for his excellent form with a call-up to the Victorian side. Unfortunately on this occasion he was asked to perform Twelfth Man duties, but there is no doubt a first-class debut is not far away.
In his absence, the side was asked to bowl first, and restricted their hosts to just 8/100, Brenton McDonald and Nathan Alexander both taking three wickets.
In reply, the Cats cruised to victory, Angus Boyd (32) top scoring, while Tim Ludemann (20) was the next best.
At home on Sunday against Footscray, they were again asked to bowl first, and a disciplined spell from Josh Cobb (3/13) saw Geelong restrict the visitors to just 5/116.
Josh McDonald (52) opened up for the Cats in their run chase, and ensured that his side not only took the points, but also moved up to sixth spot on the ladder.
Tomorrow the side travels to Shramms Reserve to play against fourth-placed Fitzroy Doncaster, knowing that a win would go a long way towards a possible finals berth come season's end.
The Geelong Cricket Association starts round six tomorrow, and a mouth-watering top of the table clash awaits, when North Geelong, the only remaining undefeated team, takes on second-placed Geelong City at Richmond Crescent.
The Magpies have been in outstanding form so far this season under the leadership of new coach Nathan Fitzpatrick. With so much depth at his disposal, the Bendigo recruit has all the tools needed to put fear into any opposition.
With the likes of Damian Vassilou, Andrew Fergusson and Tom Mathieson all in fine early season form, they will take some beating.
The Sharks are building a formidable record of their own though. There is no doubt that they rely heavily on star batsman Richie Oliver, but their next tier of players are beginning to fine-tune their roles within the side to perfection.
This game may well come down to a toss of the coin, as all visiting teams know the importance of batting first at Richmond Crescent.
Murgheboluc v SOUTH BARWON, Geelong City v NORTH GEELONG, EAST BELMONT v Newtown and Chilwell, St Josephs v LARA, Leopold v GROVEDALE.
Division two also has a top of the table clash to look forward to when Bell Park hosts Marshall this round.
The Dragons have swept all before them so far this season, easily accounting for Manifold Heights last round, Shane Lymer (76, 2/29) one of the many stars to enjoy a solid game.
Marshall also have been in sparkling form, although they probably haven't had it quite as much their own way, particularly last week when they played in a thrilling tie with Bell Post Hill.
That tight match might actually hold them in good stead in the long run however, as a side can learn more about itself when it has its back to the wall. The Bears will be keen to test themselves here, but Bell Park won't lay down without a fight.
ST PETERS v Manifold Heights, BELL PARK v Marshall, Torquay v HIGHTON, BELL POST HILL v Newcomb and District.