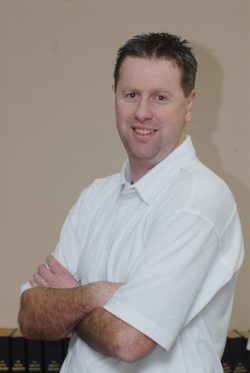 Local Cricket, by Jim Timberlake
Three wins on the trot has moved the Geelong Cricket Club into the top eight, a result that seemed a million miles away a month ago.
The Cats knocked off Melbourne University last Saturday in a terrific all-round performance with both bat and ball.
Taking to the field first, Brenton McDonald (4/28) showed his class, while Keiran Jamieson (2/24) and Josh Cobb (2/40) did their bit, as the visitors were restricted to just 9/196 from their 50 overs.
In reply, Geelong were in big trouble early, falling to 2/5, before captain Eammon Vines (83) was joined by Angus Boyd (88), the pair building what was to be a match winning 174-run partnership. Unfortunately both fell before they were able to see their side over the line, but the result was in doubt, a crushing five-wicket win was great reward for the hard work the entire club has been putting in.
This weekend sees a double header, away to Kingston Hawthorn on Saturday, before hosting Melbourne on Sunday. A good weekend of cricket could really cement the club's spot in the top eight.
In the Geelong Cricket Association, Division 1 has a crucial round of games scheduled. The two undefeated teams in North Geelong and East Belmont play the two sides in fifth and sixth position in South Barwon and Lara, meaning the top four could really break away if results go as expected.
Meanwhile third-placed Grovedale takes on Geelong City which is fourth.
Of course, all of this could still be turned on its head, with the round-three match between Grovedale and South Barwon still under investigation, after Grovedale were later found to have gone over the allocated 40 points allowed for their side under the GCA's players points policy. Both sides still must wait for the result of an appeal hearing before the winner of the match will be determined.
Geelong City v GROVEDALE, ST JOSEPH'S v Leopold, NEWTOWN & CHILWELL v Murgheboluc, NORTH GEELONG v South Barwon, Lara v EAST BELMONT.
In Division 2, the match of the round pits top-placed Marshall against third-placed Bell Post Hill, with both sides in ripping form, particularly Bell Post Hill who absolutely thrashed Manifold Heights last week, gaining outright points in the process.
The Panthers had Luke Zanchetta take 11 wickets for the match, while Richard Farrington (102*) smashed the Sharks attack to all corners.
Marshall didn't have it all their own way in their win over Torquay, meaning both sides will need to bring their A game if they expect to take the points in this one.
HIGHTON v St Peter's, Manifold Heights v BELL PARK, Newcomb and District v TORQUAY, Marshall v BELL POST HILL.
Alexander Thomson have lost their past two games, and come up against top-placed Thomson in a game that could decide their season. If the Vikings can get back to their best form and cause an upset, their season looks back on track. But if they can't get the points here, there is a number of teams nipping at their heels that would love to take their spot in the top four.
THOMSON v Alexander Thomson, GEELONG WEST v Guild Saints, ST ALBANS BREAKWATER v Waurn Ponds Deakin, MODEWARRE v Corio.