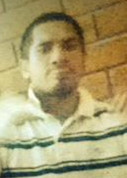 School's asbestos
Potentially deadly asbestos in a building at an East Geelong primary school has led to a $1.5 million State Government fix.
A new modular building would be constructed off-site before installation to help reduce health risks and lost teaching hours, said Geelong MP Christine Couzens.
Cheeseman returns
One-term Corangamite MP Darren Cheeseman will contest the state seat of South Barwon for Labor next year.
Ballarat-based Mr Cheeseman, who lost his federal seat to Sarah Henderson in the 2013 Abbott government landslide, won a preselection over Alison Marchant for the right to take on sitting Liberal Andrew Katos.
Canberra delegation
The chiefs of the region's five councils will travel to Canberra on Monday in search of federal funding for various projects, according to municipal lobby group G21.
The organisation's second Canberra delegation this year would meet "high-level department officials" on key projects, said G21's Elaine Carbines.
Wanted hair
Police believe a man with an outstanding warrant for affray may have cut his previously bushy hair to evade capture in Geelong.
Investigators this week released an update image of Robert Tuipulotu (pictured), saying the solidly built 21-year-old could be hiding out in the vicinity of Queen St, Belmont.
Birth hearing
A parliamentary committee investigating services for "high-risk" births will hold a hearing in Geelong on Tuesday, the State Government has announced.
The committee would seek input from members of Geelong's indigenous co-operative as part of the investigation's "particular focus" on Aboriginal women, the government said.
Residents charged
A group of Drysdale residents has lost its fight against a special charge scheme seeking more than $250,000 to seal roads near their houses.
The state planning tribunal ruled that the objectors' nine dwellings on Station, Bridge and Crimea streets would benefit from improved driving conditions and less dust form the existing gravel road surfaces.
Ugly truth
Ecosystems considered "brown and ugly" earn lower public conservation ratings than greener forests, according to new Geelong research.
The results indicated that some important but "less picturesque" environments could miss out on vital projection, warned Deakin University researcher Heather Kelly.