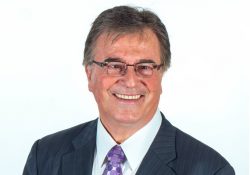 By Luke Voogt
City Hall chief Kelvin Spiller has linked recent allegations that council's workplace culture was "as bad as ever" to pay negotiations with the unions.
The allegations appeared as the City negotiated the final stages of an enterprise agreement, Mr Spiller said in a letter on Geelong council's website.
"The City will continue its EA negotiations with the unions directly and in good faith," the City's chief executive officer later told the Indy.
Mr Spiller was responding to Australian Services Union organiser Dave Walmsley, who last fortnight alleged morale at City Hall was the worst it had been.
The allegations came 18 months after the State Government sacked Geelong's 13 councillors in April 2016 and installed three administrators to tackle a "deep-seated culture of bullying".
Mr Spiller also responded to reports of council workers complaining to the Independent Broad-based Anti-corruption Commission (IBAC).
"There have been no complaints lodged with IBAC," Mr Spiller said.
Mr Spiller said he had "received feedback from many staff expressing disappointment and frustration" at the "views of one ASU organiser".
"The actual story is that hundreds of staff right across the organisation have achieved a tremendous amount over the past 18 months."
But Mr Walmsley told the Indy the allegation had "nothing to do with" the negotiations.
"The EA negotiation's been going well," he said.
"I can only go on what people are telling me and they're saying the atmosphere (is) the worst it's been in a long time.
"I don't work for council, I work for the members there."
Mr Walmsley said some council employees had been unhappy "for a year or two".
"They were supposed to fix this up a year or two ago. There has been movement from there but it's still not right."
The ASU was negotiating an enterprise agreement with City Hall for "banded" workers "from the head of HR right down to crossing guards", he said.
"Hopefully the EA will be finished shortly but I think we're pretty close."
The ASU's latest offer to council was a pay rise for 'banded' workers of 2.3 per cent or $27, whichever was the greater.
"For the (lower) banded worker the $27 is better than 2.3 per cent."
Mr Walmsley said a Band 1 (lowest paid) employee at Geelong council earned $26 an hour, while a Band 8 (highest paid) employee earned $56 an hour.