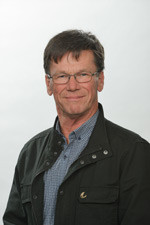 Factory fancied
North Geelong's disused Ford factory could host "up to" 60 jobs if the right bidder wins a Commonwealth contract to build an armoured military vehicle, according to State Government.
Defence supply-chain company Marand would use the factory to build hulls and turret shells for the vehicles if BAE Systems Australia won the Land 400 contract, said state Trade and Investment Minister Philip Dalidakis.
Cash found
"A large amount of cash" has been found at Corio Central Shopping Centre, according to police.
Corio's police said the money turned up on Tuesday and the person who "lost" it is urged to contact the station.
Farmer mayor
A Bellbrae organic farmer who helped lead the unsuccessful fight against the development of Spring Creek is Surf Coast Shire's new mayor.
Second-term councillor David Bell (pictured) thanked his council colleagues for the "privilege" of choosing him as mayor.
Fire sweep
Council fire prevention officers have begun an annual sweep of greater Geelong after issuing almost 1500 warning notices last year, City Hall has announced.
The officers began in the municipality's north but would also check vacant suburban blocks in the south and across the Bellarine Peninsula as part of the operation, the City said.
Bird brains
Bird experts from around the world have flocked to Geelong for a three-day conference.
The 2017 Australasian Ornithological Conference would showcase "exciting new developments" in research of some of the world's most spectacular and unusual species, said convener Professor Kate Buchanan.
Tree alight
Geelong's famous floating Christmas tree will light up again for the festive season tonight (Friday), City Hall has announced.
The festivities from 7pm would also see the lighting of central Geelong's catenary star over the intersection of Moorabool and Malop Sts along with fireworks and projections onto the Town Hall, City Hall said.
Revolution commemorated
Deakin University has commemorated the 100th anniversary of the Russian Revolution with a public forum on Geelong's waterfront.
The revolution involved the death of millions of Russians but became "an object of nostalgia" for many after the collapse of the Soviet Union, said organiser Dr Filip Slaveski.