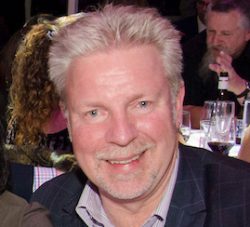 The jockeying has begun – but is the race already run?
That's what punters will be wondering about Geelong's mayoral stakes after their public vote was scratched last year.
As form-guide readers might remember, Andrews Government connections handicapped democracy by reimposing the previous system of councillors choosing the winner among themselves.
So the hopefuls would have been busy horsing around behind the scenes this week to line up a clear run at the post.
They had their first informal meet under lights on Wednesday night when the winner was probably settled. Double Take tips this because of the tight reins on any insider information the following day.
Anyway, the field comprised experienced gallopers Bruce Harwood and Peter Murrihy along with Pat Murnane and Stephanie Asher in their first run on the council track.
Did the favourite win? Was it an old nag? Maybe the mare's the mayor?
The only sure bet is that punters find out next week after the council's first formal meeting.
And, hopefully, Geelong's the winner!
They say that golf is a good walk spoiled.
But local golfers can make it a marathon of misery again this year after local welfare services outfit genU called for entries to its annual Hundred Hole Hike.
Yes, participants get to play 100 holes of golf – 100! – while raising money for charity in the Southern Hemisphere's only event of its kind.
No wonder!
Torquay's arduous The Sands course will host this year's hike, announced genU's Mike McKinstry, who revealed he was "in awe" of the participants.
Fair enough – 5.3 visits to the 19th hole would play havoc with anyone's backswing!
Anyway, registrations are available by emailing Sabina.reynolds@genu.org.au or phoning her on 0447 158 101.