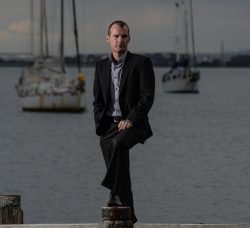 By Luke Voogt
The cost of running Geelong's leading charity has doubled in 20 years, with nearly a third of donations going towards operating expenses.
Give Where You Live spent 29 per cent of its revenue on expenses in 2016, compared to 14 per cent in 1996 as Uniting Way Geelong.
But the foundation's chief executive Bill Mithen said charities increasingly had to compete for donated dollars.
"Our donors and the community expect us to achieve good results … and you can't do that for nothing."
The foundation spent 16 per cent on expenses in 1997, according to its annual report, compared to 27 per cent in the past financial year.
Mr Mithen admitted the foundation's workforce had increased, but said expenditure had remained between 20 and 30 per cent for the past decade.
"My board is really careful and prudent about the amount of money that we spend.
"You tread that line between investing and spending prudently, and achieving the maximum outcomes."
In 1996 Uniting Way Geelong recorded advertising and campaign costs of $146 and $9011 respectively.
Give Where You Live's market, fund-raising and events expenses totalled $506,982 during 2015-'16.
But the foundation's contribution to Geelong had also increased by a third during the 20 years, allowing for inflation.
The foundation contributed $2.86 million to Geelong in 2016-'17, compared to $1.2m in 1996 – about $1.96m in today's dollars.
"We think it's a good result," Mr Mithen said. "There's a lot of hard work that goes into that."
Recent decades had seen the establishment of new charitable organisations in Geelong, he said.
"Previously, we were probably the only organisation in Geelong who was a really active fund-raiser."
Mr Mithen cited charities such as World Vision, Oxfam and Variety Club Victoria which had expenses ranging from 19 to 31 per cent.
"Give Where You Live Foundation operates a reasonably unique business model, and it can be difficult to find other like organisations making comparisons difficult."
In 2016-'17 the foundation assisted more than 7800 people in Geelong with food, material aid and pharmacy aid, Mr Mithen said.
"Many of these received food for their families and children that if they had not have received would have meant they would have gone hungry."
The foundation supported 2000 young people struggling with homelessness, unemployment, addiction and domestic violence.
In the '90s. Uniting Way Geelong advertised that it donated 90 cents in the dollar to Geelong.
But Mr Mithen said the expenses had been "well over 10 per cent since the 1960s".