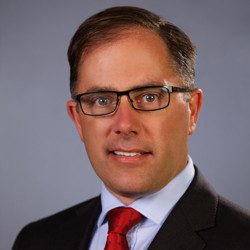 Without the pulling power of a footy star to rely on, running mates Anthony Aitken and David Withington are putting in harder yards than most to win their ward's only two council seats.
Separately and individually they've been Windemere's everywhere men, out and about day and night to press the flesh for votes.
But this week their enthusiasm earned more attention than they would have liked – from the local constabulary.
The pair descended on Lara Railway Station at 5.15am – yes, 5.15am – to, as Anthony explained on Facebook, "greet commuters".
But after "a good two hours of engagement" police arrived.
"Apparently you need a permit from V/Line to campaign," Anthony posted.
The pair was duly "moved on" to campaign elsewhere.
At least Anthony saw the bright side.
"You learn something and have new experiences every day," he observed.
The way to a man's heart might be through his stomach but a similar route could also support battling businesses in central Geelong.
That's the strategy of Geelong Chamber of Commerce, anyway, as it launches, or should that be lunches, into a new initiative for Malop St traders.
The operators between Moorabool and Yarra Sts have been doing it tough after their section of Malop St was ripped up and closed for works on City Hall's Green Spine project.
And that's only the start, with the project eventually redeveloping the entire strip between Johnstone and to Eastern parks.
So, to help, the chamber's promoting Lunch on the Green, encouraging its 900-plus members to put on the nosebag at selected eateries along Malop St each Friday.
First off the rank is Rook Sri Lankan Fusion today (13 October), with more to come on subsequent Fridays.
It's a small but worthwhile contribution for sure – and a wise choice of name considering the yuck-sounding alternative of Lunch on the Spine!
You can park in a disabled space.
You can jump the queue at ALDI.
But, for God's sake, pick up after your dog!
That was the message from responses to last week's Indy story about a crackdown on doggie dumps in the You Yangs.
A Facebook link to the story drew the biggest response of the week, with commenters in furious support of the operation against trackside barker's eggs.
"About time, it's everywhere," posted Melissa Hicks Hains, "very annoying," added Lyn Rasmussen, while Charlene Angus, among others, was "over stepping over dog s..t".
Clearly, canine crap gets up our nose in more ways than one!
Continuing the theme, poo was also an issue at the other end of the region this week – albeit from a much-less agreeable source.
Human waste was the target of MP Richard Riordan as he slammed the dearth of dunnies along the Great Ocean Road.
As he explained, the consequences were causing a real stink in roadside bushes. Erk!
But what's the fix given the road's extensive maintenance backlog and tight public funding?
"Pay-to-poop" facilities, Richard suggested.
Hmm. Sure puts a new spin on spending a penny!