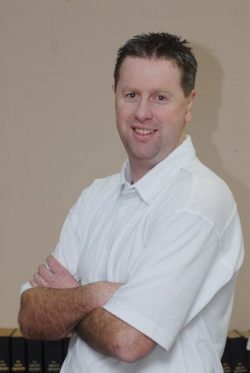 Local Cricket, by Jim Timberlake
Geelong Cricket Club got off to a promising start in their round one fixture against Northcote last weekend, although their performance wasn't quite good enough to bring home the points.
Bowling first, the Cats put in a disciplined effort to restrict the visitors to 178, Dom McGlinchey starring with 5/22 from his 9.4 overs, while wily spinner Luke Muller opened the bowling and bagged 2/25 for his troubles.
Geelong got off to a bright start in their pursuit, reaching 44 without loss, before Josh McDonald departed for 28.
Skipper Eamonn Vines stood firm for a gritty 32, but as wickets started to fall, so too did the team's confidence.
Angus Boyd righted the ship with a timely 39, but once he was run out, the task was too great as the side was all out for 160.
Tomorrow sees a new challenge with Frankston making the long trip around the bay, and with both sides having lost in round one, expect a hungry battle for the points in this one.
In the Geelong Cricket Association, round one got off to a blistering start with some exceptional cricket play right across the region.
In division one, Geelong City got off to the perfect start, defeating perennial finalists St Joseph's, thanks largely to a commanding century by star batsman Richie Oliver.
The gun opener made 120 at the top of the order, but also received valuable support from Stephen Anastasiu (35), Cody Irvine (30) and Jacob Nolan (42*) in the Sharks' mammoth total of 7/283.
St Joseph's, fielding six debutantes to their first XI following a raft of off-season changes, clearly need a bit of time to find their feet again, with their new look batting order struggling to find any consistency early. Despite a polished 64 to Leigh Kentish, the Joeys could only manage 196 in reply.
In tomorrow's round of one day games, Geelong City will look to consolidate with a home game against Leopold. Meanwhile St Joseph's will need to regroup quickly if they want to gain some crucial early season point, although East Belmont will prove to be a tough challenge after the Lions enjoyed a narrow win over reigning premier Grovedale in round one.
GROVEDALE v Murgheboluc, Lara v SOUTH BARWON, GEELONG CITY v Leopold, St Joseph's v EAST BELMONT, NORTH GEELONG v Newtown and Chilwell.
In Division 2, it's already apparent that an eight team division is going to make for some great contests this season. With every game critical to the make up the final four come season's end, all teams will need to be at their best every single week.
Two of the better sides in the division in Manifold Heights and Newcomb and District both suffered defeats in round one, meaning their game against each other tomorrow at Hirst Reserve is vitally important.
Sharks captain-coach Chris Bambury has been pleased with the hunger and pre-season form of his troops, but he will need them to be at their best if they are to trouble the reigning premier.
BELL POST HILL v St Peter's, Marshall v HIGHTON, Manifold Heights v NEWCOMB and DISTRICT, BELL PARK v Torquay.
Thomson looks the side to beat early in the Division 3 season, and if they can defeat round-one winners Modewarre tomorrow, they will cement their tag as favourites to take home the cup.
Skipper Adam Bliss led the way with 3/25, while evergreen opener Grant Dew racked up an impressive 80 not out, in their side's eight-wicket win over Geelong West.
CORIO v Alexander Thomson, Modewarre v THOMSON, GEELONG WEST v St Albans Breakwater, Guild Saints v WAURN PONDS-Deakin.