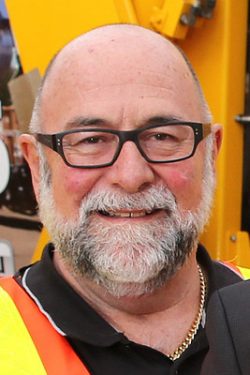 An overdue health centre is "a step closer" for Geelong's northern suburbs with the finalisation of a consultant's business case, according to City Hall.
Council administrators approved the business case for the $62 million Northern Arts, Recreation and Community (ARC) Health and Wellbeing Hub this week.
The hub would sit alongside a $33 million Barwon Health hospital facility, whose development is tied to the ARC centre.
Advocates for the northern suburbs have been demanding a hospital for over a decade, noting the north's adverse health outcomes.
The Andrews Government announced in 2015 that construction of "Barwon Health-North" would begin in 2016 and finish in 2017 but the project remains in planning stages with the ARC hub.
The delay set up a clash between a council election candidate and City Hall's administrators chair at a Geelong Business Network breakfast on Wednesday.
Waste company boss Ken Dickens used question time to ask guest speaker Kathy Alexander why the project was so far behind schedule given the high levels of disadvantage in some areas of northern Geelong.
In response Dr Alexander asked Mr Dickens whether he was "electioneering" in front of the business breakfast crowd.
But the wait could continue, with the ARC project as yet to secure full funding.
The administrators this week earmarked $20.6 million in council's "forward budget" but were still in discussions with state and federal governments "about options for a shared-funding model", City Hall said.
The Deloitte-prepared business case said the hub would provide $111 million in preventative health benefits over 10 years.
Council modelling estimated the construction could support 111 jobs and inject $67 million of revenue into the local economy.
Studies showed that residents of northern Geelong had "poorer health outcomes compared to others across Geelong as well as compared to the state average," City Hall confirmed.