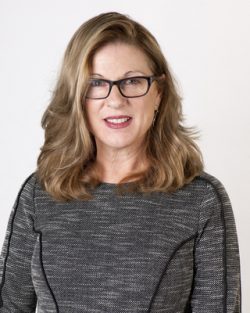 By Luke Voogt
City Hall borrowings will triple over the next four years despite council administrators this week hailing a reduction under their reign last financial year.
The administrators' final budget plans a loan balance of $125 million in 2020/2021, up from $45 million in 2016/2017.
The administrators deferred almost $36m in loans during the last financial year, leaving future councils to deal with the burden.
Sacked councillor and council hopeful Ron Nelson slammed the administrators who this week promoted their financial credentials.
"They haven't really done anything – they've just delayed projects," he said.
"It's quite alarming and disappointing the administrators have cost-shifted these loans and are then saying their financial position is great."
Administrator chair Kathy Alexander last year stated her intent to tackle debt after the 2016/17 Budget set out an additional $50m in new loans, on top $55m in existing debt.
The budget forecast a total debt of $93m by June 2017.
"I'll make it very clear … I don't like the $93m debt," she told the Geelong Advertiser in June 2016.
"I don't think it's what the ratepayers really want; they don't want their municipal government to be broke. It's not good financial management.
"I think we've got to look at a budgeting process year-on-year that actually looks to pay down those debts really quickly."
But the 2017/2018 Budget revealed the City took out no new loans last financial year, instead deferring loans to the next council over the next two financial years.
The Administrators shifted $28m in loans to 2017/18, which will see the City's loan debt rise to $73m by June 2018.
Dr Alexander this week praised the City's financial management.
"It's pleasing to see that our total loan balance – or our debt – has dropped by $9.3 million over the past year to an even more manageable $45.5 million."
But City's latest budget forecasts new borrowings of $39m, $44m, $27m and $19m in the next four years bringing the debt to $125m.
Council candidate Eddy Kontelj described the administrator's deferral of loans as short-sighted and non-transparent.
"I don't know why they would be doing that," he said.
"Deferring loans like that is not a great practice unless there is some justifiable reason – are they expecting revenues to increase?
"If all they are doing is shifting the loans from year to another that's not really the whole story is it?"
The 2017/18 Budget sets out significantly higher levels of borrowing for the next four years than the previous budget.
The 2016/17 Budget forecast $109m in loan debt in June 2020, compared to $119m forecast in the latest budget.