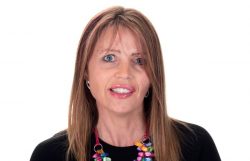 Category: Accessible Business
Winner: Great Ocean Stays
Established in 2007, Great Ocean Stays (GOS) is a holiday booking and property management service on the Bellarine Peninsula.
In 2015, in response to increasing competition from emerging booking services, business owner Christine Smith decided to change direction, and identified a growing market opportunity- the disability tourism segment.
GOS began to reposition the business to target this market. This coincided with Christine's own diagnosis of a brain tumour, which seriously threatened the viability of the business and left her with a disability. However, it also gave her further insight into the disability market's needs, and importantly, the drive to realise a vision.
Her vision was to create a region inclusive of all people, inspire tourism businesses to be accessible, encourage everyone to realise the social and economic benefits of increasing access.
GOS was dissatisfied with the inequity between the tourism experience available in the region to the mainstream able-bodied tourists and what was available to tourists with a disability.
It invested over $2.5 million into developing three new purpose-built accessible accommodation homes in Ocean Grove, created a new arm to its business in Accessible Stays – a booking service linking accessible tourism product – and redesigned its website to include best-practice accessible design features.
Since her illness Christine has methodically re-built her business.
She has advocated for accessible tourism and is developing relationships with industry to realise her business vision.
Today the business is thriving, with Great Ocean Stays – Accessible Stays growing 85 per cent in net profit since its opening in December 2015.