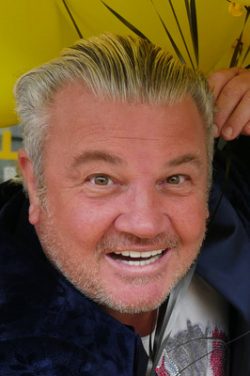 By Luke Voogt
Darryn Lyons has lambasted "unrepresentative swill" for "trying to steal Geelong's democracy" following a private lobby's recent efforts to delay council elections.
The furious former Geelong Mayor blasted a delegation led by the Committee for Geelong which met with State Government yesterday to request an extension of the administrators' term.
Mr Lyons accused the committee of "doing the lick-spittle dirty work of the Andrews Government".
"We saw this same self-interested conga line of suckholes' behaviour with the bullying inquiry and the citizens' jury," he said.
"The Andrews State Government is too gutless to do its own dirty work and sets up its gormless minions instead."
Mr Lyons said the government was attempting to steal democracy to "shore up its own political agenda".
"It's panic-stricken about losing its hold on the seats of Geelong, Bellarine and even Lara at the next election," he said.
State Government originally planned to appoint the administrators until 2020 to replace the Geelong council it sacked in April 2016.
But the coalition and Greens forced them to bring elections forward to 28 October.
"Now it's trying to weasel its way out of that with nonsense about needing these non-performing Geelong commissioners," Lyons said.
Lyons lashed Geelong's administrators, who yesterday told parliament they needed more time to implement "cultural change" at the City of Greater Geelong.
"These commissioners have been caught with their noses in the public trough over their expenses.
"They've run away from hot issues like the libraries and they're trying desperately to claim kudos for projects the council they sacked achieved."
Committee chief Rebecca Casson defended the delegation, telling the Indy yesterday the administrators required "important time" to implement changes the independent Commission of Inquiry into Geelong council recommended.
Local Government Minister Natalie Hutchins indicated the election would go forward on 28 October as planned despite the committee delegation.
"The Geelong council legislation states that an election will proceed in October this year," she said.
South Barwon MP Andrew Katos said the opposition remained committed to restoring democracy in Geelong as soon as possible.
Mr Lyons has voiced his opinion of Ms Casson before, with a recent run-in between the two alllegedly leaving the her in tears.
After an interview at The Pulse radio station, he refused to shake Rebecca Casson's hand and described her as "a digrace", according to presenter Greg McHenry.