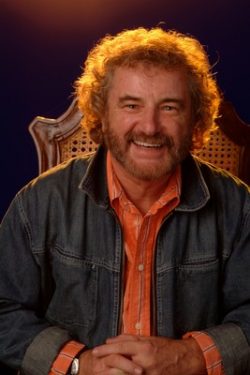 By Justin Flynn
There's no doubt that Kevin Bloody Wilson is one of Australia's most iconic comedians.
He's stood the test of time. People love his complete lack of political correctness. He takes them back to a time when things were simple.
Now 70, Wilson is showing no signs of slowing down.
Speaking to the Indy before his national tour, Wilson said his longevity in the entertainment business was a result of the pure enjoyment of what he does.
"I stay excited by it because it's a hobby that's turned into a career," he said.
"If it all fell over tomorrow, I'd still do it. I love what I do. I revel in every minute of it and I love meeting people."
Wilson will be performing at The Sphinx in Geelong along with his daughter, who goes by the stage name of Jenny Talia.
"She's a ripper, but she's worse and even more vulgar than I am," Wilson said.
Since starting out as an amateur comedian in the rough and tumble mining town of Kalgoorlie, Wilson has been a household name for decades.
"I just thought I might be a journeyman muso," he said.
"When I first started doing this, it was all blokes who turned up to my shows, but then they started bringing their wives. You see three generations of the same family coming to see the show. There is no real demographic. The first thing I do is declare the area a political correctness-free zone. If you don't like what I do, don't come."
Wilson enjoys performing in rural Australia and has been to Geelong many times.
"I've been going there for years – I've been thrown out of Geelong heaps of times," he said.
Wilson's new show includes plenty of brand-new material. He will shortly release his 19th album – a Christmas album – which leads me to my next question – "What's your most requested song?"
Predictably it's 'Hey Santa Claus' with those now famous, but taboo, lyrics. "Living Next Door to Alan is probably next on the list," he said.
"There's a core of songs that you always get asked for, but there'll be a lot of new stuff. I've released an album since the last time I was in Geelong," he said.
"It's equally as important to get to rural areas. We're very laid-back about most things."
Wilson laments the standard of comedy these days, because artists are generally restricted in what they can say on TV.
"I only see the stuff on telly and to be honest it's pretty ordinary," he said.
"They're not free to do what they want to do. It's sanitised."
Kevin Bloody Wilson will appear at The Sphinx Hotel, North Geelong, as a part of his 'Second of the Final Farewell Tours … Perhaps' on 31 August.