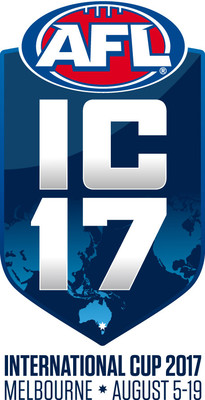 Aussie Rules players from South Africa and Fiji will clash in Geelong next week for a 2017 AFL International Cup, organisers have announced.
Geelong won the rights to host one match of the cup, run across venues in Melbourne and regional Victoria from Sunday until 19 August.
Every three years, the cup pits international players against each other, with Australians ineligible to play.
This year's men's teams come from Canada, China, Croatia, Fiji, France, Germany, Great Britain, India, Indonesia, Ireland, Japan, Nauru, New Zealand, Pakistan, Papua New Guinea, South Africa, Sri Lanka, and USA.
Women's teams will come from Canada, European Crusaders, Fiji, Great Britain, Ireland, Pakistan, Papua New Guinea, USA.
Geelong will host South Africa and Fiji from 7pm next Friday at St Mary's Football Club's Anthony Costa Oval, in Kardinia Park.
AFL Head of Community and International Development, Grant Williams, said the AFL expected the 2017 carnival to be the biggest yet.
"The popularity of Australian Football overseas continues to grow with more players and fans taking up and supporting our game," he said
"Following the success of the AFL International Cup in 2014, we will again conduct a round of IC17 matches at suburban and country grounds to give participants an authentic Australian Football experience.
"We look forward to welcoming players from North America, Europe, Africa, the Middle East, Asia and the Pacific to compete."
Expatriate Australians were also ineligible to play in the International Cup, the AFL said.
"All teams comprise amateur players who must be nationals of the country they represent."
Previous winners are Ireland (2002 and 2011), New Zealand (2005), Papua New Guinea (2008), Papua New Guinea (2014 men's) and Canada (2014 women's).