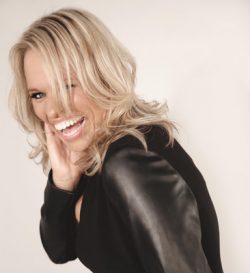 Everyone's country sweetheart, Beccy Cole, heads up another bumper crop of musical superstars headlining at the Queenscliff Musical Festival.
The festival, from 24 to 26 November, has already officially sold out of two-day tickets after reporting record sales across the board.
The latest round of acts to be revealed are all Australian, ranging from exciting emerging acts to veterans of the performance circuit. And the new names cover everything from indie, blues, rock n roll to country and soul.
The second line-up announcement includes: Allysha Joy; The Bamboos; Beccy Cole; Bob Evans; Hat Fitz and Cara; Jazz Party; Little Georgia; Mia Dyson; Sammy J; The Southern River Band; Stella Donnelly and The Wilson Pickers.
Country songstress Beccy Cole, winner of nine Golden Guitars and multiple ARIA Top 10 Country and Top 40 Mainstream albums, will bring her glowing warmth, honeyed voice, bawdy sense of humour and perpetual smile to Queenscliff.
Mega soul ensemble The Bamboos will bring the powerhouse pipes, wind and strings to the Queenscliff crowd, while singer-songwriter and Jebediah frontman Bob Evans will serenade the masses in his official Queenscliff debut.
Bluesey rock artist and guitarist Mia Dyson will unleash her characteristically dynamic live set, while husband and wife duo Hat Fitz and Cara will provide the country blues cool. Perth will supply the rock n roll swagger of The Southern River Band and Indie artist Stella Donnelly, and rounding out the announcement is Allysha Joy, Jazz Party, Little Georgia and The Wilson Pickers.
In a taster of what is to come on the comedy front, festival organisers have also announced that award-winning comedian, writer and musician Sammy J, will bring the laughs this November.