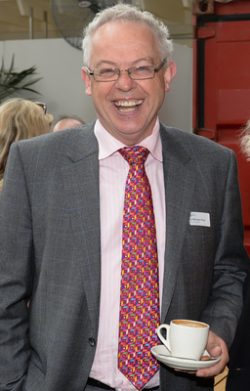 By Luke Voogt
Council candidate Michael King has condemned government agencies funding local lobby group Committee for Geelong.
"I have always disagreed with government bodies being $25,000 a year Corporate Plus members of the committee," he told the Indy.
Mr King, who will contest council elections as an independent, said standard membership of nearly $4000 a year "may pass the pub test" but not corporate sponsorship.
"I am not sure what (the agencies) get for their money and what (it achieves)."
Mr King named the TAC, National Disability Insurance Agency, Victorian Regional Channels Authority and Barwon Water, which he chaired for several years, as Corporate Plus members.
He said Geelong's administrators had paid out $25,000 to re-join the lobby group in "the blink of an eye" while Barwon Water had recently upped its membership to the top level.
Mr King said when he was chairman at Barwon Water he cut the authority's membership to the lowest level because "there was little value other than networking".
"Throwing $25,000 of customers' money at a self-appointed organisation was just not acceptable or justified. And the same applies today."
The Committee for Geelong will also receive $800,000 in Victorian taxpayer dollars for its leadership programs over four years, which began in 2016.
The Committee for Geelong declined to respond to Mr King's comments.
Mr King also called for Geelong's new council to slash funding to both the committee and municipal alliance G21.
He said the money should be used to save the three regional libraries under threat of closure.
"As council is operating under a rate cap, every dollar counts.
"Therefore, the new council should cut by 80 per cent the city's overly generous contribution to G21 of nearly $500,000 a year, with all five-council members paying an equal share.
"This is a more equitable model than the existing lop-sided arrangement."
Mr King said while both G21 and Committee for Geelong were lobbyists for the region, they worked independently and had different priorities that were "highly confusing to investors".
"We should be asking ourselves why should the government and the council be handing over people's money to these groups. What is the community really getting in return?"
Mr King said he had resigned from the Committee for Geelong, G21, Geelong Chamber of Commerce and the Liberal Party to ensure his independence.
"As an independent, I will not be beholden to anyone other than the ratepayers. I intend to speak my mind.
"The reason I am raising these issues now is to focus the new council on being a singular one voice for Geelong."
G21 Elaine Carbines said it would be inappropriate for her to respond to Mr King's comments "at this time".