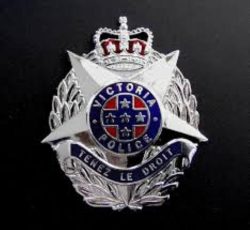 A Belgian accent has sent police searching the Otways for what they mistakenly thought was a lost father and son.
The search began early Monday when emergency services received a call about a bogged vehicle and its lost occupants.
The caller's phone ran out of power during the triple-zero call, prompting police to begin searching.
Police issued a call for public assistance on Monday, saying they were looking for a father and son who apparently set off bushwalking about 1pm Sunday.
Police thought the caller had said the pair was missing somewhere near Forrest Apollo Bay Road.
But later Monday a female staff member of a backpacker hostel called to say the subjects of the search might be three Belgian tourists who returned to their accommodation around 6pm.
"After hearing the reports of the search today, she wondered whether it may be the men police were searching for so contacted authorities," police said.
"Police spoke to the Belgian trio … and confirmed one of them had called triple-zero after their car became bogged near Apollo Bay. They managed to get themselves free and return back to their accommodation, but did not inform emergency services.
The men were now "safe and well" on their way to South Australia, police said.