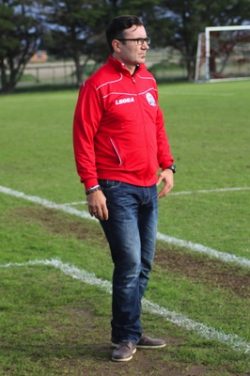 By Josip Zilic
North Geelong Warriors suffered another loss to further damage its chances of avoiding relegation with a 3-1 loss to Bulleen last week.
Up next, they travel away again, this time to Port Melbourne on Saturday night.
Port has become somewhat resilient and recent draws to top six teams Oakleigh and Green Gully will no doubt give it a level of confidence.
Against Bulleen there was a lift in intensity from the Warriors who were combining better than in recent weeks.
However, it was a crucial turnover that cost them to lose a player when Matt Thorne was easily dispossessed in the middle of park, Jordan Templin received the through ball and was goalbound, Darren Lewis was adjudged to have held him back and sent off for his trouble, what the referee didn't notice was that the linesperson had already called for offside on Templin which accounted for nothing.
Doing well at 0-0, the Warriors experienced some further controversy when an offside call was missed allowing Oliver White receive a well weighted ball to simply tap past Marko Stevanja.
With fire in their belly, the Warriors kept coming and pegged one back on 67 mins when Nicholas Jurcic crossed from left of the area to find the incoming Andrew Doig who chested down from Josh Pugh to drill home.
Soon after, Bulleen began to dominate more, and on 76 mins took the lead again when Jordan Templin tried to barge his way through the defensive line. The ball bobbled around and seemed to hit his hand as he advanced through to drill past Stevanja, but calls for handball were waved away.
The final nail was driven in on 83 mins when Luke Gallo was the beneficiary of a low cross wide of goal that was flicked on in front the Warriors defence to the waiting Gallo to tap in.
There are further opportunities to try and lever back some points and make for a grandstand finish however time is drawing quick with nine rounds to go.