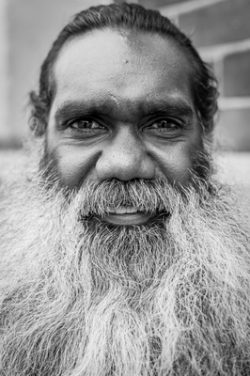 By Luke Voogt
An all-Indigenous cast will bring the Coranderrk community's fight for self-determination from depths of Australian history to Geelong next month.
When Widi Yamatji woman and director Eva Grace Mullaley heard the tale of Coranderrk six years ago, she had to get involved.
"It's such a story of resilience," she said. "The proof of strength from that long ago, when black fellas had no rights, was what really drew me in.
"The issues of Coranderrk are still very contemporary. Even though it's 136 years old, we're still fighting for the same things."
The once-untold tale of Australian history brings to life the Coranderrk community's fight against the Aboriginal Protection Board at a Victorian Parliamentary Inquiry in 1881.
"All of the inquiry scenes are word-for-word verbatim," Mullaley said.The government gave the Aboriginal people of Coranderrk "a scrap of land" and for a time let them be.
"They had a very self-sustaining community," Mullaley said.
But when they managed to cultivate the land and produce award-winning hops, the government began to take notice.
"The hops was the astronomical thing," Mullaley said. "They won first prize at the Melbourne Show."
What ensued was a fight for rights which Mullaley said resonated with her and the cast.
"We all have descendants that lived in communities and lived stations like this," she said.
"While the story might not come from our countries we all have similar stories. Just not in writing, which is what is so exciting about this (play)."
Mullaley said the play's producers tried to get descendants of Coranderrk at every show.
"It's been a really cool and interesting journey getting to know the country and the descendants of the inquired upon."
She said her "amazing" cast was just on example of the "untapped" aboriginal acting talent in Australia.
"I put together a pretty good team. The industry is always screaming for more black fellas to be part of their shows."
Mullaley encouraged Indigenous people to consider one of the many Aboriginal theatre courses in Australia, one of which kickstarted her own career.
"Without those courses I wouldn't be working in this industry," she said. "Most of the people you see on TV and theatre come from this course."
"We learn how to tell our stories our way, which is the absolute mantra of Aboriginal theatre around the country."
Coranderrk comes to Geelong Performing Arts Centre's Drama Theatre on 1 June for five shows until 3 June.