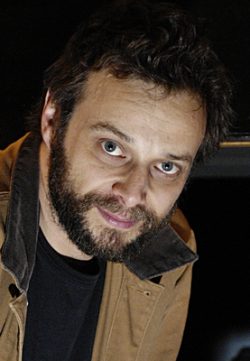 Claims to 'firsts' have traditionally denoted unique achievements of certain esteem.
Think 'first man on the moon' or 'first nation to reach the South Pole'. Praiseworthy events, for sure.
But the 'firsts' ledger has grown faster than Armstrong Creek as ever-more claimants nominate ever-more achievements, many of which can only be kindly described as plumbing the a..e end of significance.
City Hall tested the scale last week with a "first of its kind" pedestrian bridge, proudly installed over railway tracks at the western end of Lt Malop St.
The bridge was made with "structural fibre reinforced polymer", the City explained.
Interesting material, maybe, but surely there must have been greater grounds to claim a "first".
And surely there was.
"Engineers believe it is the first bridge made with this material to be installed over a rail corridor in the Southern Hemisphere," the City confirmed.
Wow! You heard it here – first!
But sometimes firsts can become, err, 'number twos' as well.
Deakin University showed how this week with confirmation of its involvement in the second Treatment 2017 Flightlines, a temporary art exhibition at Werribee's sewage farm.
Curator and Deakin art lecturer Cameron Bishop (pictured) said the 10 featured artists had "immersed themselves" at the plant to find inspiration for their works.
"Just like sewage has been transformed into liquid gold (water), ideas have taken form through material processes to become artworks," Dr Bishop explained.
Exhibition patrons take a 2.5-hour bus tour of the artworks that, Dr Bishop said, were unencumbered by the "sterile" environment of a gallery.
He can say that again!
Anyway, to enjoy a feast for the eyes, and possibly the nose, Treatment 2017 Flightlines runs from Saturday until 29 April.
Also raising a stink is beleaguered TV sports presenter Craig Hutchinson, Geelong's scapegoat in the demise of Channel 9's The Footy Show.
In recent years certain circles attributed the show's success to Geelong, given its links with on-air talent Billy Brownless, Sam Newman and Rebecca Maddern.
Then Hutchy – another Cats supporter – took over as host at the start of this season. How could the show's future be anything but assured with yet another Geelong name involved.
Maddern, for one, was convinced, predicting he would bring "bring something pretty powerful" to the long-running program.
Well, powerful might not have been the right word. Since then the ratings have tanked, Geelong's influence has been forgotten and the knives have come out for the host alone.
Talk about taking one for the team!