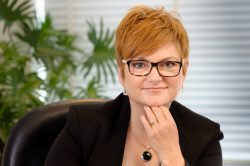 By Luke Voogt
Geelong pool-users face fee hikes as City Hall tries to find "the fairest way" of covering higher gas prices.
Interstate experiences suggested that operating costs could rise as much as 200 per cent, a state sport body warned.
City Hall strategy and finance director Joanne Moloney foreshadowed increased costs for Geelong facilities.
"We have been forced to realistically consider the fairest way to cover these rising costs in the framing of our 2017/2018 draft budget," she said.
"Like many other councils across Australia, the City is not immune to rising energy costs.
"Our biggest exposure is the significant amount of gas we use to heat the swimming pools and other indoor recreation facilities at our four swim, sport and leisure centres."
Visport said the cost of running pools in New South Wales had in some cased tripled.
The price hikes would soon spread to Victoria, warned Vicsport chair Margot Foster.
"Swimming pools and major sporting complexes in Victoria, many run by local councils, will be significantly and adversely affected by excessive energy price hikes."
Increases in running costs of up to $500,000 had forced New South Wales councils to reduce pool temperatures or increase fees, she said.
"It is important for government to develop an energy policy with an adequate and ongoing budget provision for sport at both a federal and state level to cope with increased energy costs."
Water heating costs would present a significant challenge to Geelong's 21 soccer clubs, said Geelong Regional Football chair Jo Plummer.
"I think any rise in the utilities is going to be difficult to manage, particularly in light of the fact that most of (the clubs) are volunteer-run," she said.
"Football in the region has not been traditionally well-supported outside of the fundraisers."
Ms Plummer said local clubs could use renewable energy to become more "self-reliant" with support from City Hall and the State Government.
"We need to get serious in developing partnerships.
"It makes good business sense and good environmental sense to source energy needs from natural resources. The return on investment now is very good."
The region's 20-plus "increasingly multipurpose" soccer grounds could utilise solar power for lighting, Ms Plummer said.
"We're busy trying to get grounds lit for training, let alone converting what we have to solar."
Electricity prices are also set to rise further following last month's closure of Hazelwood Power Station.