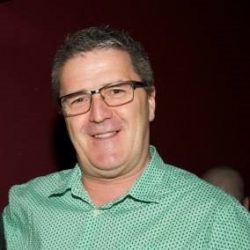 By Luke Voogt
The proponents of a Highton drug clinic have slammed council administrators for denying help to those most in need.
The administrators "bent" to a "micro-community" of residents opposing the project only because "it was in their backyard", said Habitat Therapeutics' Warren Holland.
"Most of the objectors agreed that the community needs a rehab facility," he said. "But they weren't willing to support that initiative in their own community."
The three administrators voted on Tuesday night "not to endorse" Habitat Therapeutics' plan for a 12-bed rehabilitation centre.
About 60 people attended the administators' meeting, with 15 objectors speaking against the plans. Council received 99 objections and a petition with 900 signatures.
Indy readers criticised the objectors on social media.
"The people signing this ridiculous petition are probably the same people who complain about drunk people being on the streets," Tania Hadzig posted on the paper's Facebook page.
"Their concern isn't for other people, it's about protecting Highton's reputation."
Administrators chair Kathy Alexander was unconvinced the proposed service fitted the area's residential zoning.
"We recognise the need for more rehabilitation services but we're concerned about the proposed level of care offered to those who might use this facility," she said.
"The staff to resident ratio seems low, while the mix of potential clients is problematic and would need a better oversight by medical and other support than what's proposed."
Administrator Peter Dorling said the facility failed the "community net-benefit test".
But Mr Holland said the administrators made the decision based on the objectors' "profiling of our resident group".
"They're suggesting our clients are going to break into to (a nearby vet) and steal … drugs."
Mr Holland also slammed objectors' criticisms of the proposed business model.
"It seems the community would rather pay for the person with an addiction with their taxes rather the person paying for their treatment themselves."
Habitat Therapeutics would decide in coming weeks whether to appeal at Victorian Civil and Administrative Tribunal (VCAT), Mr Holland said.
"We were prepared to go if we had won the council decision and they had taken us to VCAT."
Highton residents have opposed the centre mainly for ts proximity to an adjacent bottle shop and a vet.
Victorian Alcohol and Drug Association statistics show that 130 people died from overdoses in the Geelong region between 2009 and 2016.