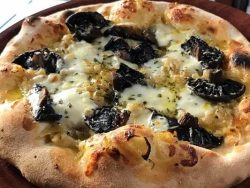 Ruth Wilson cannot speak highly enough of the home care support she and her husband Ross receive from Uniting AgeWell.
Ruth, the primary carer for her husband, who has Parkinson's disease, said the support they received from the not-for-profit senior services organisation was a big help.
"We started receiving assistance through a home care package three years ago, and I have no other way of describing the service other than it is brilliant," she said.
"Once a week someone comes over to mow the lawn, tend to the garden and clean the floor, giving me time to look after Ross."
Ruth said the support they received enabled them to continue living independently at home.
"The client advisor pops in regularly and always has our best interests at heart, keeping us updated with government changes, looking out for us and making sure everything is OK," she said.
Uniting AgeWell provides home care services and social support to seniors across the Greater Geelong and Golden Plains Local Government Areas.
Uniting AgeWell Barwon Community Programs co-ordinator, Teresa Roberts, said all home care packages were different and tailored to the individual needs of clients.
"Our packages may include help with cleaning and gardening around the home, social engagement activities, allied health services or assistance with showering," she said.
"They go a long way in assisting seniors to remain at home through the provision of physical and social support measures, and are all about supporting seniors to live the life they want as they age."
Seniors in the Barwon region interested in finding out more about home care services can attend a special information session run by Uniting AgeWell on Thursday, 4 May – Get the most out of aged care.
Teresa said it was a great opportunity for people to learn more about aged care services, get advice from experienced advisors, and receive assistance with the Federal Government's My Aged Care portal.
For more information about home care, or to register to attend the information session, contact Uniting AgeWell Barwon Community Services on 5241 1544.