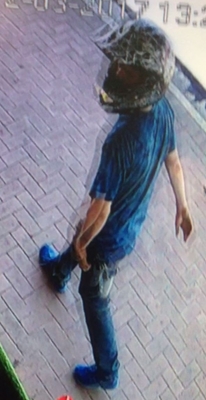 Detectives charged a 22-year-old man and 17-year-old girl on Wednesday after an alleged daylight robbery on Sunday.
After the incident police released CCTV footage which showed a man carrying a tyre lever pushing over a 33-year-old woman before snatching her purse.
The man was wearing a helmet as he approached the woman, who was walking along Detroit Crescent about 2.30pm on Sunday.
Geelong Crime Investigation Unit detectives said the woman struck her head on the ground during the incident and sustained minor injuries.
The man ran to Quebec Avenue with the purse where he fled on a green road bike, detectives alleged.
Police arrested the pair in Geelong CBD on Thursday.
Detectives charged the 22-year-old man with armed robbery, obtaining property by deception, burglary and theft of a motor vehicle.
They charged the 17-year-old girl with multiple deception-related offences. She will appear before a children's court at a later date.
Earlier in the week detectives released CCTV footage showing a man knocking over a woman, before snatching her purse.