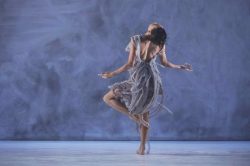 An ensemble featuring 16 aboriginal and Torres Strait Islander dancers will bring the timeless beauty of Lake Eyre to Geelong next month.
Bangarra Dance Theatre performers will grace the stage in their latest show, Terrain, in which they will explore their connection with the land.
The show's artistic director Stephen Page said he was excited about visiting Geelong.
"Touring regionally is an invigorating time for us and we look forward to sharing this work with communities in regional Victoria," he said.
Indigenous television presenter and dancer Frances Rings choreographed Terrain in 2012, and it has since won two national theatrical awards.
"Terrain reveals the transformative power of the landscape and is a beautiful example of Frances' evocative dance vocabulary, " Page said.
The show will feature the music composition of David Page, set designs by Jacob Nash, costumes by Jennifer Irwin and lighting by Karen Norris.
Terrain comes to Geelong from 2 to 4 March as part of Bangarra's regional tour. The show is the first production of GPAC's 2017 Deakin University Theatre Season.
Nine and five-show theatre season packages are available offering significant savings on single ticket prices.
For details and bookings visit gpac.org.au/2017.