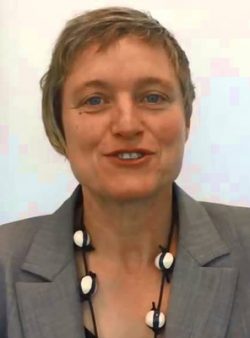 Barwon Water will have a "stronger focus on climate change" while maintaining affordability and service as "priorities" under its new boss, according to chair Jo Plummer.
Tracey Slatter also had workplace diversity on her stronger-focus list after taking over from ex-managing director Joe Adamski this week, Ms Plummer said.
Ms Slatter brought to Barwon Water "skills and experience" from her previous job as City of Port Phillip's chief executive officer.
"This is a crucial role in guiding and leading the corporation through what is expected to be a challenging but exciting period," Ms Plummer said.
"While customer affordability and customer service will remain priorities, there will be a stronger focus on climate change, further regional growth, liveability, environmental stewardship, community engagement and diversity in the workplace," she said.
Ms Slatter took over from water industry veteran Mr Adamski on Monday after the Andrews government appointed her to the role in October.
Barwon Water said she had "more than 20 years' experience in local government and the Victorian public service".
Ms Slatter said she was delighted to return to the Geelong region after previous roles as Colac Otway Shire chief and TAC's head of claims.
Key projects under way, including Barwon Water's $29 million headquarters redevelopment, made now a "particularly exciting time" to join the organisation, she said.
"One of the highlights of my first few days was touring the head office redevelopment in Ryrie Street.
"It will be a flexible, modern workplace, accommodate all of Barwon Water's Geelong-based employees under one roof, drive efficiencies and improve environmental performance.