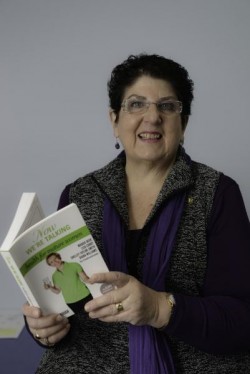 By JOHN VAN KLAVEREN
LAUGHTER is still the best medicine – and Geelong's own laughing queen has forayed into print to spread the message.
Geelong Laughter Club founder Phillipa Challis has contributed a chapter to a new book called Now We're Talking: Health for Mature Women.
The book, to be launched by Catriona Rowntree, promises to supply all that's needed for a zestful life in an easy read.
As well as laughter therapy, the book covers topics such as exercise, mind-set, Pilates, hypnotherapy, chiropractic, menopause, "thought field therapy" and genetic profiling.
Other authors include Maggie Beer, Lisa Curry, Shelley Taylor-Smith and Diana Williams.
The book launch coincides with the 12th birthday of the laughter club, still meeting weekly, rain hail or shine, at Eastern Beach.
"Every Saturday you can find us between the wading pool and flagpole and no matter the weather we have never missed a session in that time," Ms Challis said.
"Thousands of people have participated in the half hour laughter session over the years since the club was started."
The book will be launched 6.30pm on 31 July at Waurn Ponds Library, with ticket proceeds going to Ovarian Cancer Research Foundation.
Ms Challis said bookings to attend the launch were available at grlc.vic.gov.au/events or by phoning 5272 6010.