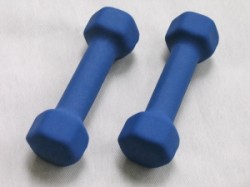 By JOHN VAN KLAVEREN
AN invitation to the world's largest sports festival has further boosted the meteoric rise of Highton bodybuilder Calum Von Moger.
Calum left this week for Columbus, Ohio, his second trip to the US this year, to attend Arnold Sports Festival, founded by Arnold Schwarzenegger.
The organisers have asked Calum to present an award in the bodybuilding section of the festival, which includes 50 sports, events and a major fitness expo.
While packing this week Calum said he was exciting about suddenly being in-demand in the Mecca of bodybuilding, America.
"It's good as long as I can manage it well – it's a bit of a balancing act and it takes a little getting used to," the 23-year-old admitted.
"My last trip to the states went really well and I made a lot of connections and it's given me the opportunity to go back again."
Calum is preparing a visa application to live and work for the next three years in the US where he will compete in bodybuilding shows, undertake photo shoots and seek acting work.
"My aim is that by the end of the year I have some work lined up because breaking into the American market is not easy," he said.
"All you can do is be prepared as best you can so you're ready to handle any situation when it comes up."
Calum is also training for a Mr Universe competition in South Korea in June. His fifth placing in last year's Mr Universe in Austria as a relative newcomer made the bodybuilding world sit up and take notice.
He has already been signed by two major sports and leisure agencies and has lined up photo and video shoots with bodybuilding.com.