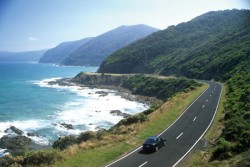 By NOEL MURPHY
BARELY any accommodation centres across the Bellarine or Surf Coast have been booked out two weeks from the start of the peak summer season, according to an Independent survey.
Online agencies such as wotif.com and lastminute.com have hundreds of units, hotel rooms, cottages and other venues available from Portarlington, Queenscliff and Barwon Heads to Torquay, Lorne and Apollo Bay.
Rooms for two adults and two children are freely available at no less than 30 sites, from modest apartments to top-line hotels and resorts.
Torquay venues such as Beachfront Resort Torquay, Golf Retreats Torquay, OnShore Torquay, Whitewater Apartments and Coast Retreats Victoria have vacancies listed all through January. Peppers, Torquay Holiday Park, Tropicana and Bells Estate Great Ocean Road Cottages have vacancies from the first week of January onward.
Lorne has numerous vacancies throughout the second half of January at venues including the Cumberland, Lornebeach Apartments, Mantra, Anchorage, Grand Pacific, Comfort Inn, Great Ocean Road Cottages and Lorne Cottages. Barwon Heads and Ocean Grove have vacancies right through December and January at Barwon Heads Resort at 13th Beach. Seahaven Village, Riverside Ocean Grove and Ocean Grove Holiday park have vacancies from mid-January.
At Barwon Heads/Ocean Grove, vacancies right through December and January are available at Barwon Heads resort at 13th Beach, while Seahaven Village, Riverside Ocean Grove and Ocean Grove Holiday park can be readily booked from mid-January on.
Even prestigious Queenscliff has vacancies across the Christmas-New Year period and right through January at peak venues such as Athelstane House, Queenscliff Inn and Big4 Queenscliff Beacon Resort.
Apollo Bay has vacancies all through January at sites including Beacon Point, Whitecrest, The Apollo, Dolphin and Seafarers Getaway.
Anglesea and Aireys Inlet face the same situation, with accommodation readily available right through January at venues such as Great Ocean Road Resort, Anglesea River Apartments, Inlet Beach Apartments and others.
Geelong Bellarine Tourism boss Roger Grant said the trend was a concern but reflected shorter breaks rather than lengthy holidays taken by increasingly digital-savvy visitors who kept a close eye on the weather.
"We've seen more and more in the last couple years very late, last-minute bookings," he said.
"It's has a lot to do with the fact people are taking short breaks of two or three days rather than traditional three or four-week holidays.
"That's the grim reality of what we're facing in this digital world … that's the state of play."
Local industry figures told the Independent the downturn in bookings was "unusual".
A drop-off in tourism had "certainly" been noted in the region, they said. One noted the "lousy" weather but stressed a need "to look at ways to encourage and facilitate" more visitors to the region.
Others again queried the charges levied by some tourist venues, referring to one motel which raised its tariff from $185 pre-Christmas to $600 afterwards as "gouging" and "pricing themselves out of the market".
The vacancies remain as State Government unveils a regional strategy to stimulate the industry and "share the economic benefits of the growing tourism market".