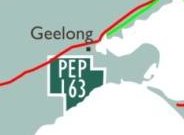 By JOHN VAN KLAVEREN
STATE Government has issued a new permit to explore "fracking" opportunities in the Otway basin despite a moratorium on coal seam gas (CSG) extraction, according to shadow resources minister John Lenders.
The Government issued the permit before receiving a report on the future of CSG, Mr Lenders said.
The Independent reported in June the controversial practice could come to Geelong after Lakes Oil revealed it was conducting geological and geophysical studies in the region. Lakes Oil's permit area, PEP163. stretches from Geelong to Anglesea and along the coast.
Lakes Oil said it had "every reason to believe" the Otway basin, from Geelong to the South Australian border, would be prospective for "tight gas fracking".
Fracking is a controversial process of injecting liquid underground to release gas, with environmentalists fearing contamination of bore water supplies.
State Government last week received the Gas Market Taskforce report from former Federal Liberal MP Peter Reith, examining onshore gas exploration issues.
"The Government has clearly made up its mind that fracking should go ahead in Victoria by issuing a permit ahead of receiving the report," Mr Lenders said.
"The report was a sham exercise with the consultation process heavily weighted to industry representatives and generally ignoring any other views. The report has yet to be released by the Government but the issuing of a permit in August makes it clear the Government will lift the moratorium on this controversial practice."
Mr Lenders said the permit allowed two companies to explore fracking in the area around Portland and Casterton in Denis Napthine's own backyard.
Friends of the Earth coordinator Cam Walker said the revelation of new oil and gas exploration licences was "like throwing fuel onto fire".
He said the decision would ensure a community campaign against new coal and gas would stretch from Gippsland to the South Australia border.
A Government spokesperson said the gazetted announcement was a normal part of the exploration process.
"This does not constitute a green light or any approval for fracking as the moratorium remains in place. It is disappointing that Labor has aimed to mislead on this issue."
Mr Napthine said the Government would consider a "wealth of information from a variety of sources" before making a decision about on-shore gas exploration.