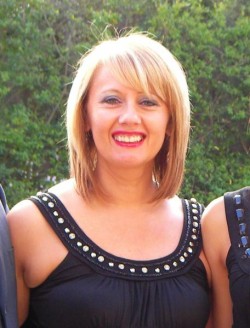 By JOHN VAN KLAVEREN
A PLUS-sized Geelong Cup field has assembled to contest the position of the city's mayor at next month's by-election.
Old and new faces seeking Geelong's top job characterise the field, with some warning that the high number of nominations might mean dummy candidates are among them.
Political newcomer and Bunnings area manager Lily Stefanovic said she had heard suggestions some had nominated purely as "preferential candidates".
"It's great to see people have an interest in the community but you wonder how much people can bring to the role," Ms Stefanovic said.
"You have to ask how genuine their commitment is to the role, but to those who have something genuine to offer, good luck to them."
Ms Stefanovic, who won the top slot on the ballot paper, said her 25 years of corporate experience with Bunnings gave her several skills for the mayoral role.
"I understand financial management and delivering to shareholders, with leadership skills to have council work as team.
"I'd like to provide a vision for the good of the entire council; looking at the big picture, at the benefits for a wide range of people.
"Parts of the wards might not get exactly what they wanted but part of the role is to convince them of the benefit of the greater good."
Former mayor John Mitchell said he hoped voters would make an informed decision.
"It's not a popularity contest. It's a big field, no doubt, and voters have to do their due diligence.
"I give the people of Geelong credit in sifting through the information and taking care on who they vote for and where they send their preferences.
"There's no one candidate who's that far ahead of the others on the primary vote, so preferences will play a major role."
Other former councillors to nominate are Anthony Aitken, Margrette Lewis, Tom O'Connor and Ken Jarvis. Incumbent councillor John Irvine has also nominated.
The remaining candidates are Stephen Yewdall, Darryn Lyons, Angelo Kakouros, Roger Marsden, Greg Jones, John Smith, Greg Lacy, Doug Mann and Stephanie Asher.
Ratepayers will spend $500,000 on the postal vote to replace Keith Fagg, who quit 10 months into a four-year term as Geelong's first directly elected mayor.