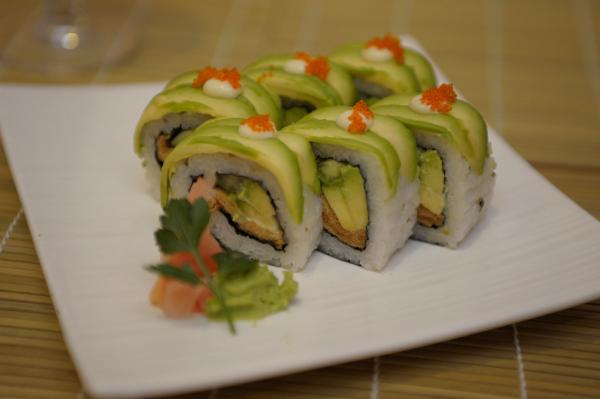 Esther Lauaki
Renowned Geelong Japanese restaurant Hi Sushi is serving traditional high-quality cuisine in six locations across the city.
Now available in Market Square, Corio, Waurn Ponds and Westfield shopping centre food court Leopold and Tasty Asia Waurn Ponds, Hi Sushi offers shoppers convenient access to its fresh, delicious food.
Customers can enjoy everything from sushi through to noodle soups and tasty stocks.
White and brown rice sushi options are available as are hand rolls, gluten free hand rolls and all varieties of sushi packs and platters.
Director Steven He says the stores in Geelong, Leopold and Waurn Ponds are fully licensed and offer Japanese sake, beer and wine as well as BYO wine options.
The six stores also offer lunch, dinner and takeaway choices and delivery via Deliveroo, Menulog and EASI.
"At Hi Sushi we aim to provide lunch and dinners with a sensory Japanese experience," Steven says. "Whatever you like, there will be something for you at Hi Sushi.
"We look forward to seeing you at one of our restaurants soon."
Menu options include popular sushi hand rolls, sashimi, warm prawn tempura salad, seaweed salad and soups, homemade dim sims, a variety of dumpling soups, cold and hot appetisers, rice, noodles, bento, meat and vegetable dishes and Teppanyaki.
Other dishes include meat and prawn gyoza dumplings served with dipping sauce, Japanese-style pancakes and mini spring rolls.
For customers who want even more Asian cuisine choices, Steven is delighted to introduce two of the restaurant's newest additions.
Tasty Asia at Waurn Ponds shopping centre food court includes a sushi bar and is also packed with hot Japanese, Chinese and Malaysian curry dishes. It also has new menus for freshly cooked meals.
Meanwhile, Hi Dumpling at Leopold Gateway shopping centre, next door to Hi Sushi, offers all the popular dumplings, dim sims, Chinese food, soups, noodles, chowmein, omelette, rice and vegetable dishes, chicken, beef, pork, duck and prawn with a selection of satay, blackbean or sweet and sour sauces.
New Tonkotsu ramen dishes are also coming soon, Steven says. 

Find Hi Sushi stores are at: 
76 Malop Street, Geelong, 5223 3288 or 
5223 3118 or 0435 666 008.
Waurn Ponds Shopping Centre, 5241 2688 or 5241 2088 or 0446 493 665.
Tasty Asia, Waurn Ponds Shopping Centre, 5241 3686 or 0432 458 886.
Leopold Shopping Centre, 5250 6888 or 
(Hi Dumplings) 5250 5168.
Corio Shopping Centre, 5275 5888 or 
0411 817 788.
Westfield Geelong, 5298 1387 or 0422 749 988.