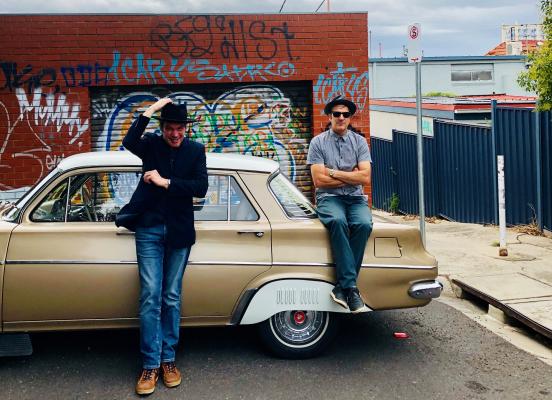 With the easing of restrictions and the gradual re-opening of live music venues, entertainment is set to return to the Potato Shed in the coming weeks.
Kicking off reopening of the Potato Shed next Friday will be legendary Australian performers Issi Dye and Garry Johns presenting their tribute to Neil Diamond and Bobby Darin, Legends of Las Vegas.
Bobby Darin was the king of the sixties Flamingo Lounge, belting out hits such as Dream Lover, Things, Multiplication and Mack the Knife, and Issi Dye will have the audience believing Bobby Darin is up on stage as he takes on all the hits.
It's no secret that Neil Diamond ruled the airways in the seventies with the biggest album sales of all time with the classic, Hot August Night. With Garry Johns channelling Neil Diamond, the audience will be transported back to this time when he presents his homage to Diamond with hits such as Sweet Caroline, I'm A Believer, Song Sung Blue, Shilo and many more.
The following week, Melbourne-based singer-songwriters Charles Jenkins and David Cosma will be bringing their World Tour of Australia to the Potato Shed on November 26.
With a career spanning over three decades, Charles Jenkins is one of Australia's most respected singer-songwriters with 17 albums released, local and international tours and two ARIA award nominations with his band, the Icecream Hands.
David Cosma, with his inspiring lyrics accompanied by sumptuous melodies and harmonies, together with his unique method of playing the guitar, guarantees an impassioned live performance.
Religion, pop culture and nostalgic nuances, punctuate and ultimately accentuate his writing, triggering instant attention from audience and listeners.
Jenkins and Cosma will perform a set each, giving the audience an intimate insight into two of Australia's finest independent singer songwriters and their songs inspired by the land we walk on, the water that surrounds us, flora and fauna which inspires us, events which shape us and the people who are the fabric.
The Potato Shed is located at 29-41 Peninsula Drive, Drysdale.
Details for both shows at: geelongaustralia.com.au/potatoshed